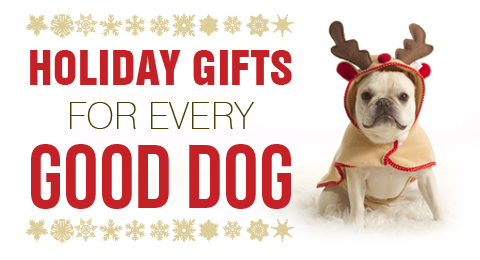 Gifts under $10 | Gifts under $20 | Gift Sets for All
Make your list, check it twice, and don't forget Fido!
Imagine the excitement in his eyes while tearing into the brown bag full of chews fresh from our deli counter, or the look on his face when he sees a brand new sqeaky toy that looks like a delicious fish. Maybe it will be the endless face licks and tail-wags that will make you feel like you gave better gifts than Santa - whatever it is - you'll be the best pet parent around.
What's in the Holiday Guide?
Festive & Delicious Gift Sets
10 Gifts under $10
20 Gifts under $20
Naughty or Nice Checklist
Holiday Blog Series